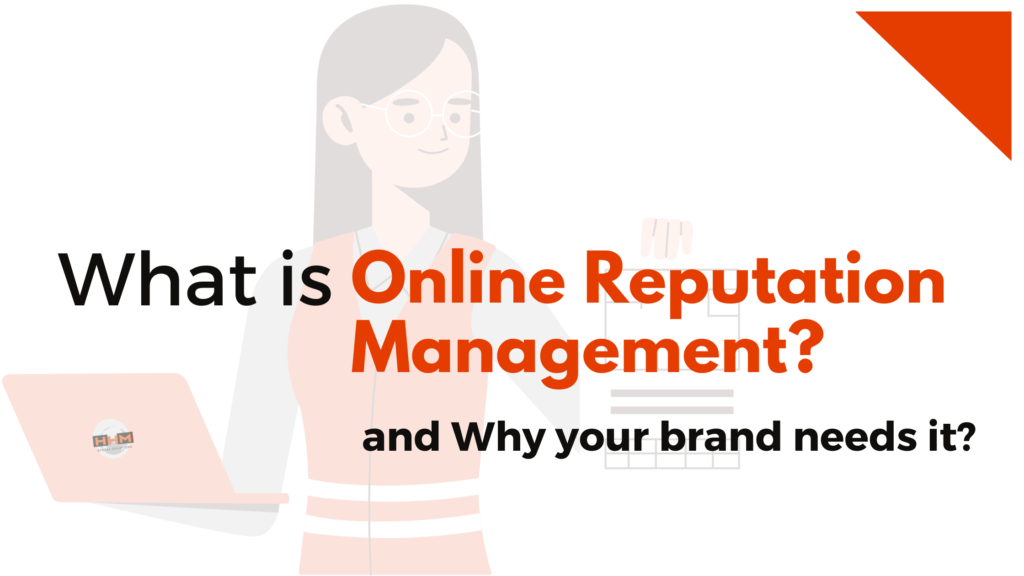 Imagine you visit an E-commerce website and while browsing through the product catalog you saw a product you liked. You clicked on it and checked the descriptions and features of the product. While reading through, you couldn't help but notice the review section, you clicked on it and saw numerous feedbacks about the products.
Let's assume you came across a lot of negative reviews about the product and it's overall rating was just two stars…
What do you do?
Would you still purchase the product?
This scenario we painted just explains the impact of online reputation management (ORM) on a brand.
There are a lot of misconceptions about online reputation management and it is worrisome that so many business owners have no idea of it's impact on sales and conversions.
What do you do when a false story about your business starts trending on Twitter?
You definitely cannot ignore it because people tend to easily agree with a popular opinion on the internet. This is where online reputation management comes into play.
What is Online Reputation Management?
Online Reputation Management (ORM) are the actions you take to actively monitor mentions of you our brand on the internet.
ORM involves many steps such as:
Responding to a negative comment on your website
Debunking a rumor about a brand on social media
Monitor mentions of the brand on social media
Basically, online reputation management gives you the opportunity to control how your brand is perceived online.
Why you need Online Reputation Management for your brand?
Establishing a brand online would require you to be transparent. You would not be able to build trust between you and your customers if they feel left out from your brand's progress.
ORM helps you maintain transparency and brand loyalty. People's always want to have a sense of importance and knowing that their voice is being heard even when they give a criticizing comment. Online Reputation Management let's your audience know that you are concerned about their opinions and feedbacks about your brand.
Let's talk about some effective online reputation management strategies that you can use to ensure that issues are kept in check always and never ignored.
Effective Online Reputation Management Strategies You Can Use
ORM is a very crucial task and should only be performed by the strong in heart. *Winks*
Staying abreast to feedbacks and mentions about your brand can be difficult at times but don't you worry, HHM global solutions is here to help
Here are some basic strategies you can use to manage your brands online reputation.
Always address negativity
As a brand, you should never ignore negative comments or reviews no matter how terrible they sound. Addressing negativity gives existing and potential customers a sense of trust in your brand that you are able to address their issues.
When you don't respond to negativity, it can paint a bad picture for your brand. You should always let people feel that you are always listening.
Be sincere about your faults
There might be times that your brand faces some allegations that are somewhat true. What you should do firstly is to own up to your mistakes and seek a peaceful resolution with the affected ones. The effects of this might be strong on the brand but eventually, it would pass and your brand would come out stronger.
We understand that not all information about your brand needs to be out there, but most of it that concern your customers should be plain and open. Always carry your customers along, it would strengthen brand loyalty.
Be open to suggestions for growth
Many times, there would be recommendations from your customers on practical steps to grow your brand. It's okay to note those ideas, review them with your team and implement them if it would be beneficial for the brand.
Your brand image is very important and you would need to uphold it always. You are working so hard to build your brand, keeping it's image is simply the right thing to do.
At HHM global solutions, we offer online reputation management services to ease the task of maintaining your brand authority.
Send us a mail today for a consultation, we would be glad to help