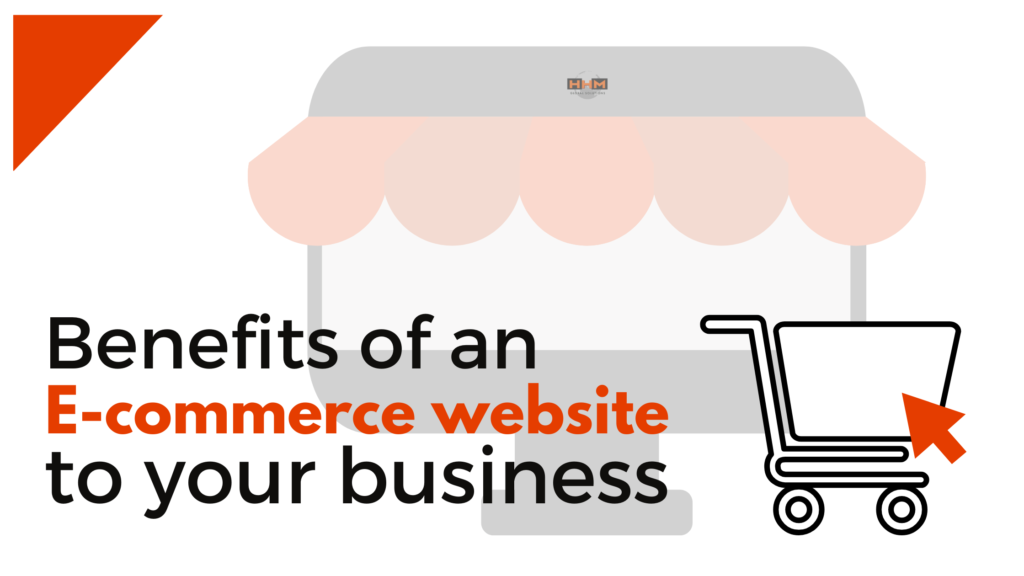 The growth of E-commerce business in the last six months had been quite amazing. The pandemic has given most business owners reason to have their brand established online. If you are looking forward to expanding your sales beyond your locality. Then you should really consider having an E-commerce website.
What is E-commerce?
E-commerce is also known as electronic commerce or internet commerce. It refers to the buying or selling of a product order over the internet.
It also encompasses other activities such as online banking, payment gateway, online ticketing etc.
Basically, An E-commerce website is an online market place.
So what does this mean to your business?
The internet has over 4 billion users, imagine how much people you could reach with your product and services.
We would highlight some benefits of E-commerce below and why you should consider having your own E-commerce website.
Benefits of having an E-commerce website
Building can be fast and easy
Building an E-commerce website is really easy to do now even without any coding skills. With the emergence of various website builders like WordPress and Shopify. You can access thousands of website themes that you can adjust to suit your taste.
Reduced cost of advertising
To put a banner or a bill board advertising your business can be very costly. But with an E-commerce website, you can easily run paid campaigns on search engine and the social media. With a good SEO strategy, your website's pages can be Optimized with keywords from searchers queries. And this can be a good source of direct traffic for you.
Better Audience Targeting
The advancement of technology and the internet has made it easy for you to understand your ideal audience. And target your advertisement to them. Compared to traditional means of advertising which can not be easily targeted to a specific audience. with an E-commerce website you get a great chance of choosing your ideal customer.
An average store has its time of opening and closing but with your E-commerce website you get to stay active always. E-commerce websites are mostly automated, so you don't have to worry about how orders would be confirmed and processed.
To set up an E-commerce website is really cost effective. There are tons of free themes you can get from your website builder and you only need to pay for a domain name and hosting. You can enjoy a hosting plan from as low as 20$ per month.
Improved customer – business relationship
Customer Relationship Management (CRM) software can be integrated to your E-commerce website to help you understand your customer better and improve your relationship between then. This can help you build trust in your business.
Compared to traditional methods of having a physical store which might require some costs of maintenance of appliances and furniture in the store, an E-commerce website reduces your running costs for the business.
Increased Customers trust
Customers tend to trust a business with an online presence. Having an E-commerce website is what you need to get that brand loyalty from your customers.
Multiple sources of traffic
With the right digital marketing strategy, you can enjoy multiple sources of traffic to your business. Social Media Marketing, Search Engine Optimization, Search Engine Marketing, Video Marketing, etc are great concepts that would drive enormous traffic to your website.
Better Measurements and Reports
The integration of analytical reports in your E-commerce website on your campaigns can help you take better decisions to improve their performance. Proper data and metrics from your performance reports would help you understand what works and what doesn't.
HHM global solutions are just a message away from helping you build your own E-commerce website and implementing digital marketing strategies that would ensure sustainable growth. We offer services in Web development, Video Marketing, Search Engine Optimization, Search Engine Marketing, and Social Media Marketing.
Contact us today and let us expand your business on a global scale.